What ole' Harpin' has been up to lately!!!
Played The Elora Arts Center' over there in the town of Elora! Packed house, Great vibes! I went into town after the show and joined in a jam in a bar there! Such nice people and great fun!
Just played a gig last Friday night at The Swan with Glen Hornblast and our band 'The Memphis Charm'! That went really well with lots of audience participation! always love that!
Just making plans to head over to Lithuania and do some gigs and meet up with music friends through Alex Shane. Great international promoter that Alex is!!
Harpin'@Yah……Norm!!!
PS..Here is a video of Bela Ray backing me at The Swan, Saturday Sessions.
and one of Me at Winterfolk XII with Aslan Gotov on keys, joined by Peter Verity.
I found this of me Harpin' on solo harmonica at the RockPile in Etobicoke at a
La Musique Circle event……as well as….
I also found one of Harpin' Norm and Alex Shain doing  his tune, Bottle of Wine!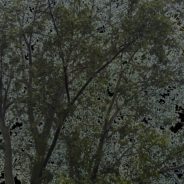 Lookin' for an original Christmas Song to listen to or sing? In the navigation bar of my web site click on 'Music' Listen to song 'Praise The Christmas Birth' in 'Music' SHARE my web site www.harpinnorm.com on your Facebook or Twitter or both(use the icon) Add your email to my 'Contact Norm' (Maybe a note on how much you like the song) I will email you an mp3 of my song, 'Praise The Christmas Birth' ..and let you know when other stuff happens. Have a Wonder-Filled...
read more